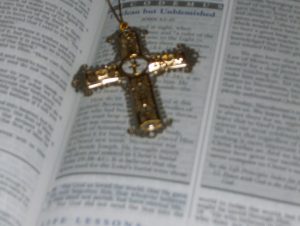 If we were to take a golfball and place it in the palm of our hand then place our other hand on top and clasp, it would represent God's ability to touch the whole at once.  His  divine protection has everything covered.
When we consider the tallest mountains and the effort it takes to reach the top, it's all simple to God.  Many ships are lost at sea never to be found, the waters are too deep or too filled with sea mountains yet it's not beneath God to reach the lowest point.  Some forests are packed full of trees and underbrush where people become lost yet God knows every leaf and location.
Human beings are made in the image of God and we are far more valuable to Him than the greatest wonder of the world.  While He has His hands clasped over the whole world, He has His loving arms around us.
Psalm 95:4-5  New Living Translation
He holds in His hands the depths of the earth and the mightiest mountains. The sea belongs to Him, for He made it.  His hands formed the dry land, too.