by: Paula Carol Roberts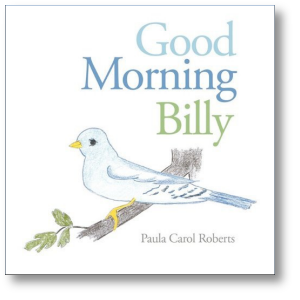 Published: 02/18/2011
Format: Perfect Bound Softcover
Pages: 32
Size: 8.5 x 8.5
ISBN: 978-1-44971-214-3
Print Type:  Color
Price: $13.95

Billy Blue Jay learns to appreciate the talent God gave him. Billy tries to copy the ways of his friends but fails each time. Through prayer and wise counsel he grows to accept himself as the person God made him to be.
Enjoy meeting Gail Goose, George Gorilla and many other of Billy's friends as he goes on his adventure. Good Morning Billy is a Christian book written to be enjoyed by children ages 4 to 10 but all ages can appreciate the many comparisons to every day life.
Thank you very very much.
Carol