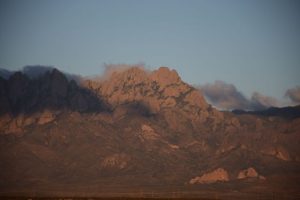 A dictionary definition of the word "worry" refers to nothing pleasant.  It states to torment with cares, anxieties, etc.; trouble; plague, to seize, especially by the throat, with the teeth and shake or mangle, as one animal does another, to harass by repeated biting, snapping, etc.  
Hmmmmmm.  Here is God's definition of the devil: he comes to steal kill and destroy (John 10:10).  The devil prowls around like a roaring lion, seeking someone to devour.  (1 Peter 5:8).  He is also referred to as the father of lies and comes as an angel of light in order to deceive.
What do we do with worry when it happens?  Pray.  If we spend as much time praying as we do worrying imagine what God can do.  Therefore each time we catch ourselves going down the path of worry, substitute a prayer.  God will work all things out.
Philippians 4:6-7  New King James Version
Be anxious for nothing, but in everything by prayer and supplication, with thanksgiving, let your requests be made known to God; and the peace of God, which surpasses all understanding, will guard your hearts and minds through Christ Jesus.