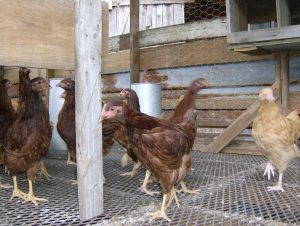 A person can be the most innocent one in town but if one of his best friends robs a bank then he can kiss his own reputation goodbye. 
Many times we befriend troubled people whom we wish to see prosper in life.  Most times we watch them slowly improve and make something of themselves.  Other times we watch as one only pretends to improve to get our attention but very soon the true intentions come to light.  If we are not careful it could be us that others shun because of our choice to continue to hang with one who has false intentions.
A pastor once stated that an eagle will never learn to fly as long as he hangs with only turkeys.  It's the same for us.  We are called to minister to those struggling or witness to the unsaved.  However if it's the intention of a person or people to discourage us and ruin our witness it's best to move on, looking back only to pray.  Even Jesus instructed His disciples to kick the dust from their feet as they move away from a town of rejection. 
Proverbs 22:24-25  New Living Translation
Don't befriend angry people or associate with hot-tempered people, or you will learn to be like them and endanger your soul.