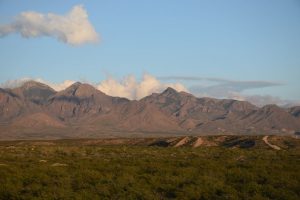 When we look around us and see God's mighty works displayed in a simple way we can't help but to look to God.  It is most comforting to know that God is on high with Christ at His right hand.  Even in heaven we look up to God.
As we spend quiet times with God and look around us at the things He made we can sense His still voice.  These still quiet times are important because it's where we get our strength to carry on.  Jesus, Himself, while in human form depended on prayer times alone with God.
It's good to pause and take note of the beautiful streams, deserts, oceans, trees and rock formations.  These simple displays of His greatness gives us something we can identify with while we focus on our God Who made all things.
Psalm 113:5-6  New Living Translation
Who can be compared with the Lord our God, Who is enthroned on high? He stoops to look down on heaven and on earth.