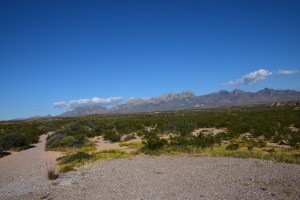 Our ways of thinking do not even compare to God's.  Sometimes we listen while a friend talks about a hardship day after day.  They pray, cry, talk, try to stay busy and they still need someone to hear them.  It happens with us too sometimes when we need to pray, cry, talk and stay busy trying to find peace in a situation that has hurt us deeply.  A famous answer is time heals.  That may or may not be true.  Many times time creates an even bigger need for a resolution.
God has all the answers.  He sees and understands everything we have ever experienced.  The comforting thing is He experiences everything along with us.  He is there when we are rejected.   He is there when we are misunderstood.  He is there when words come out wrong and a friend chooses to walk away for good.  He is there when we watch while our offenders seem to prosper while we still sit wondering if He has totally forgotten.
During these times when we don't see God anywhere in sight and we feel so very alone are the times He carries us in His arms.  Suddenly a day will come when He reveals His finished answer.  It's more beautiful than anything we ever expected.   It's worth twice the wait and twice the hurts to relive that special answer from God.  There is great encouragement knowing God is not finished yet.  He has not forgotten and He will never forsake us.
Isaiah 40:28-29
Do you not know?  Have you not heard?
The Lord is the everlasting God, the Creator of the ends of the earth.
He will not grow tired or weary, and His understanding no one can fathom.
He gives strength to the weary and increases the power of the weak.