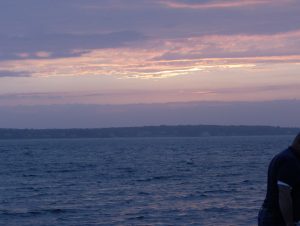 Do you ever feel you are always the one asked to serve while others seem to be promoted?  How do you feel about that?  Do you become jealous of those in higher positions or angry that you should be promoted while a lesser qualified person gets selected?  If these emotions get the best of you each time unfairness happens there is a point to remember.
Your promotions are spiritual and your rewards last forever.  This earth as we know it is passing away very quickly.  God's word remains forever. 
If a person asks you to push broom instead of sorting mail it's an opportunity to serve God, not man.  If a person asks you to sweep up instead of leaving with the rest of them, remember Jesus Himself came to serve.
Have you ever watched a person refuse a job that others consider lowly and they make a scene over it?  What emotions came to your mind?  Did you want to join in with that person creating a two against one situation to declare a protest?  Did you laugh on the inside thinking you were glad it was not you this time?  Did you swell up with pride on the inside thinking they were asked to do a lower task while you were not?
Your rewards come as a result of a willing attitude.  God never judges you on your assigned task but how well you display a servant attitude while doing the task.  Have you ever considered these tasks to be an act of love from God toward you?  You are being given an opportunity to serve just as Christ did. 
Luke 14:11  New Living Translation
For those who exalt themselves will be humbled, and those who humble themselves will be exalted.