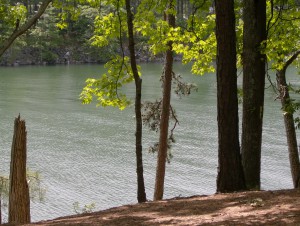 When we get ready for the day we choose what we will wear, how to fix our hair and even what attitude we will present.  Depending on what we know about the day ahead of us, we prepare accordingly by fixing ourselves on the outside.  The circumstances, people and atmosphere many times determine how we want to represent ourselves.  These attitudes toward ourselves in different settings  are always changing.  Living to please or to be accepted by others will eventually lead to ruin when the truth from the heart is revealed, and it WILL be revealed sooner or later.
Jesus Christ is not a religion but a relationship.  A relationship with Jesus is one of trust and honesty.  He created us in His image, therefore He knows all about us.  We can present outward images to Him all day long and He is not fooled.  Within our own hearts we are not fooled either.  There is peace in living the truth for the person God made us to be.  When we live our lives from the inside out we never have to remember how we presented ourselves in a previous situation trying to be the same each time.  A relationship with Jesus is an honest internal transformation with consistent external implications.  We are free to be the same person we really are because we trust a never changing God.  There is peace living an honest and truthful life.
Romans 12:2
Do not conform to the pattern of this world, but be transformed by the renewing of your mind. Then you will be able to test and approve what God's will is—His good, pleasing and perfect will.