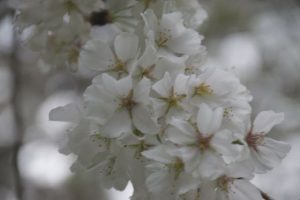 Sometimes we walk through seasons in life where nothing fits.  Everything falls apart.  We make our plans and something comes up to distract us or destroy everything we work toward.
Our friends who are always pleasant toward us act harshly.  We have not said nor done anything to anger them but somehow each one is abrupt for no reason at all.  They have not consulted one another because each person and incident is unrelated.
We arrive on our job and learn changes have been made.  The promotion promised is awarded to our enemy and we are expected to work under their leadership.  A carpool of people break up leaving us to drive ourself and we have no car.
We pray honestly to God and our prayers bounce off the ceiling back onto us leaving us feeling worse than before.
What's happening?  We are loyal to God and our family and friends.  We follow through on our promises yet everything around us comes unglued.  We continue to smile and act the same but on the inside we are an emotional wreck. 
Many times God allows His wrecking ball to hit us and smash us to bits.  Only the strongest faith survives.  It's like the alabaster's box of beautiful fragrances and anointing oils.  The box is useless unless it's broken to release what's inside.  While we are but a remnant of a person shattered into many pieces God receives the beauty that radiates from each sliver.  From this beauty God recreates into something far more beautiful and rewarding.  He grooms us to be useful to Him.
It doesn't make sense to us but it all makes perfect sense to God.  Our lives are His to do with what He pleases but no hurt goes without a special blessing and a replacement far greater than anything we can imagine.  God keeps all promises and when the focus is on Him the potential is limitless even in the midst of a shattered spirit.
Deuteronomy 7:9  (NASB)
Know therefore that the Lord your God, He is God, the faithful God, who keeps His covenant and His lovingkindness to a thousandth generation with those who love Him and keep His commandments;