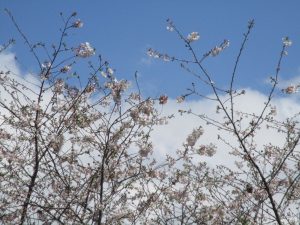 Jesus cares when we are faced with a crisis we can not handle.  He also cares about the small things that would not concern most people but they concern us.
He said to trust Him in all things.  It is a matter of priority to Jesus if we place our trust in Him.  He welcomes us to approach Him when our paycheck doesn't meet our basic needs.  If we approach Him with a concern that the next door neighbor is too loud during the night, He understands.  He places no limits on the number of times we can approach Him and there are no restrictions on the things that concern us.  His throne room door is always open and His loving arms are always stretched toward us as we talk to Him about anything and everything.  He has a perfect solution and a perfect timing for all things.
1 Peter 5:6-7  New American Standard Bible
Therefore humble yourselves under the mighty hand of God, that He may exalt you at the proper time, casting all your anxiety on Him, because He cares for you.