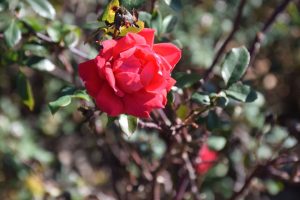 It's amazing how human beings can overlook the obvious in certain situations.  The head of a large corporation is hospitalized for a short time and people flock with gifts and well wishers.  Most are hoping for a little recognition by this VIP and some even to get noticed at promotion time.  Unfortunately this VIP sees many of these well wishes as something he can quickly thank before getting back to his job to be noticed by his own bosses.  This VIP has accumulated much wealth over the years and he has reached the point where even the best efforts by another person mean nothing to him.
There is another situation where a lady is hospitalized for the last time only to be moved to hospice.  She is not a VIP and she longs for just one visit or a card yet she receives nothing.  This lady spent many hours praying for people and keeping house.  She never got promoted or noticed yet she supported all people with humility, honor and prayer.
Each person is equally recognized by God but the one who needs God more is the one who gets the most benefits from God. 
It's good to take a moment to notice the people in our own lives.  Do we flock to the more popular people just to have our ministry noticed by people or do we minister with humility to one who needs us the most?   What would Jesus do?
Deuteronomy 10:17  New International Version
For the Lord your God is God of gods and Lord of lords, the great God, mighty and awesome, Who shows no partiality and accepts no bribes.