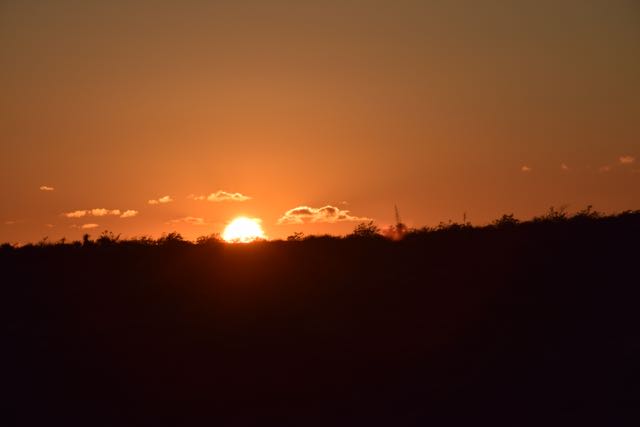 Jesus is His name.  In times when we need to hear from God He is here.  He speaks from the heavenly realm and sometimes it's hard to embrace His presence in earthly understanding.  When we need to hear from Him and when He seems so far away we observe the breath taking beauty all around that only God can make.
The beautiful sunsets are a glorious reminder that just a few hours away a new day will dawn on time. We can count on God to minister in a way we need it most. During times of grief and the loneliness is unbearable we can call His name and He will allow a phone call or contact from someone who brings good news. Other times He directs us to the exact place to look in His Bible that will let us know He understands.
As we walk through illnesses or walk a loved one through sickness we can know that our weaknesses and failing health reveal His strength to carry us through. We can rely on His power to uphold us until His answer is revealed.
God is in all things because He Is all things. He created all things and He has a divine purpose no matter what we walk through. Life is meant to live in Christ and He in us so we are never alone. We are never expected to solo and do what only God can do. It's ok to shed a tear. It's ok to show concern. It's ok to be fully honest when we pray. Jesus will even take our broken words and things we do not understand and intervene for us at the throne. We are invited to be who we are and share our hearts with God.
God will reveal to us what He needs for us to know at just the right time. He heals and He comforts. His loving arms are never too short to reach us and never too long to bypass us. He loves us. He understands us.
Jude 25 New International Version (NIV)
To the only God our Savior be glory, majesty, power and authority, through Jesus Christ our Lord, before all ages, now and forevermore! Amen.