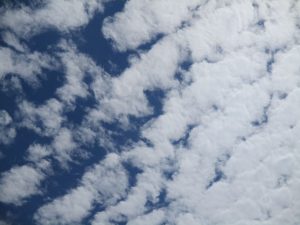 God has given to each of us the authority to resist the devil in the name of Jesus Christ.  Many times when we pray and ask God to create opportunities or stop certain situations we pray only that.  God hears our prayers and answers but do we take the privilege during our prayer time to rebuke the devil?  Rebuking the devil will create a greater opening for God to get His answer through to us.
We each hold a spiritual key given to us by God.  We use that key to lock or unlock doors in heaven that let blessings through.  When we rebuke the devil in the name of Jesus Christ it will lock the door in heaven that the devil uses to create situations that are unpleasant.  When we pray for heaven's doors to open for blessings toward us and our loved ones it allows a flood of attention toward us concerning our petitions.
Once we use our key we are not to become discouraged if there is a wait.  Imagine a dam at a lake.  Water is released at certain intervals and water is stopped at other intervals.  We are down stream of this dam and it takes time for us to notice when water is released or stopped.  Prayer is the same way.  We use our key to open heaven for a divine intervention in a problem and we see no results.  In fact things get worse.  Debris is stirred up when water flows but we can be assured that once the debris is flushed away clear water follows.  Therefore we are not to be discouraged when things get worse before getting better.  God is working.
It's the same way when we need healing and pray that our hurts go away.  The main stream is cut off but down stream it's a gradual decline.  God is working.
No prayer gets ignored when we trust God.  Our key consists of faith and trust.  The greater our faith the greater the doors our key will fit.  Consider it a choice blessing when we go through growing pains because it's an opportunity to grow our faith.
Matthew 18:18  New Living Translation
I tell you the truth, whatever you forbid on earth will be forbidden in heaven, and whatever you permit on earth will be permitted in heaven.