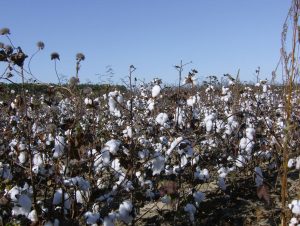 God has given each of us talents and skills.  There is an easy way to tell if we are using our talents wisely.  The sign is wear and tear from usefulness.
When we meet a farmer, his hands are rough and calloused.  His skin is thick from being outside in all types of weather.  Anytime a farmer walks into the room we can tell by his rough exterior that he has been used by God to be a successful farmer.
A skilled accountant will display detailed knowledge on how to efficiently balance checkbooks and simple ways to save money.  His/her polished skills did not get that way except by continuous use.
Bible scholars have a dog eared beat up Bible full of lines and notes to show that many hours were spent studying.
The love of Jesus Christ is demonstrated by scared hands.  He endures emotional abuse by people who despised Him and many still reject Him.
Suppose a potter makes several pots.  The one that is tall and has chips is used to hold trash.  The one that is small and ordinary is used for a drinking cup.  The one that is flawless and beautifully painted sits on a shelf.
It's important to use the talents and skills given to us by God.  When we give an account we have the wear and tear to show.  While we are here, it's the wear and tear that reveals who God made us to be.
Matthew 5:14-16  New Living Translation
"You are the light of the world—like a city on a hilltop that cannot be hidden.  No one lights a lamp and then puts it under a basket. Instead, a lamp is placed on a stand, where it gives light to everyone in the house.  In the same way, let your good deeds shine out for all to see, so that everyone will praise your heavenly Father.