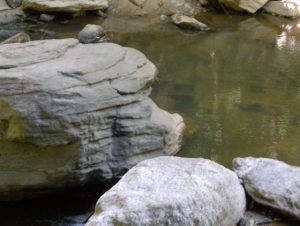 When we have Christ, we have everything.  He provides for us daily and He has a beautiful eternity planned.  So why is it we get discouraged when things in life do not go our way?
We look around us and things seem to fall into place perfectly for others while we struggle.  The answer is "no" almost everywhere we go.  Promotions come to others and not us.  Job interviews happen for the least likely candidate while our phone doesn't ring for an appointment.  Group conversations take place but somehow our opinion is overlooked or spoken over by someone more forceful.  To make matters worse we come home and the electricity is not on or the computer will not let us into a particular program we like to use.  Tension mounts and emotions get almost impossible to contain.
These type things happen, especially to ones of us who trust God.  The devil delights in tripping up God's people while others seem to live on easy street.  While we work hard to contain an outburst of emotions there is the gentle loving reminder that Jesus is still Lord.  Nothing has changed except our own focus.
God takes care of us and He sees to it we have all we need.  Has our focus become too much on the things going on around us that we have lost track of our basic love?  Sometimes God allows certain glitches to come along to bring us back to the reality of His unchanging love.  Other times the added distractions become so much that they will crash in around us.  We are left with total despair because our focus is on all the things around us instead of God.
Seek Him first in all things and delight in Him and even if all things turn out to be differently than what we expect we still stand on our firm foundation.  God loves us so much that He will reach for our hand and pull us back when we stray too far into the distractions of the world.  He gave us His life as a sacrifice for eternal life, wouldn't He even more so protect us until He comes for us?
Hebrews 13:5  New King James Version
Let your conduct be without covetousness; be content with such things as you have.  For He Himself has said, "I will never leave you nor forsake you."