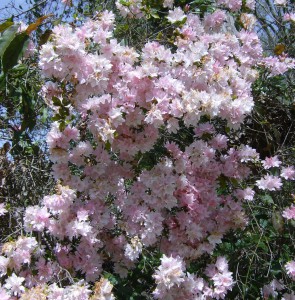 When a two year old gets extremely quiet, look out.  That beautiful child is into something that he should not be.  Usually it has something to do with coloring on the walls or getting into the toilet.
When a teenager has a sudden change of attitude where he/she is more reserved, look out.  Someone has wronged him or he has wronged someone else.  It's time to make sure he is not being threatened in a way that will harm him or into something that could cost him his life.  Many times it's someone who is not interested in dating him and he needs understanding through these rejections.  Life as a teen has many challenges that they think adults do not understand.  Adults know more than teens give them credit.
When an adult suddenly quits speaking, responding or acts like they no longer know you, look out.  This is when they know they have wronged you and will not face you.  They will not tell you anything and hide everything.  You are a conviction to them and they cannot stand that feeling. Try to approach them????? NOT.  You will get words so harsh that it can be considered abusive.
The trick is to stay close to God, read His Bible and trust Jesus in all things.  This way people can stay true to their convictions and not wrong others.  With the exception of most two year olds who are still learning the basics, God speaks to all hearts in a way we can all understand.
If you are on the receiving end of abrupt behavior changes, seeking God's guidance through prayer and studying the Bible is the key.  There is great hope that when people feel these convictions of their actions they are hearing God.  It is for this reason that prayer will bring them around in God's timing and God's way.
Romans 8:6  Living Bible
Following after the Holy Spirit leads to life and peace, but following after the old nature leads to death.