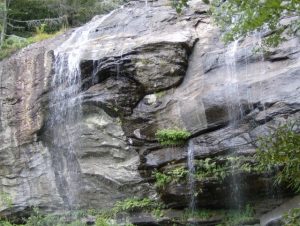 There are certain things God has equipped us to handle on our own.  There is simplicity in putting on socks or picking out a wardrobe.  We choose a college or subjects in school.  Careers are chosen based on natural talents, ability and desires.  Even with the simplicity of these type choices it is still God who plants in us these skills.
This is another reason to give God thanks in all things.  When we acknowledge Him in the things that seem so natural imagine what He will do when we trust him for big things.
2 Corinthians 3:5  New Living Translation
It is not that we think we are qualified to do anything on our own.  Our qualification comes from God.