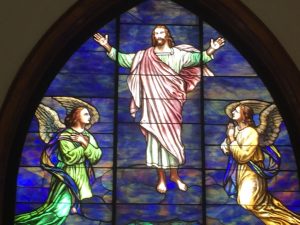 Jesus became like us in order to take our punishment.  This loving act created His way for us to become more like Him making us acceptable to our Father.
While we are not perfect we are accepted as though we were.  At the name of Jesus every knee will bow and every tongue will confess that Jesus Christ is Lord.
Hebrews 2:17-18  New Living Translation
Therefore, it was necessary for Him to be made in every respect like us, his brothers and sisters, so that He could be our merciful and faithful High Priest before God. Then He could offer a sacrifice that would take away the sins of the people.  Since He himself has gone through suffering and testing, He is able to help us when we are being tested.