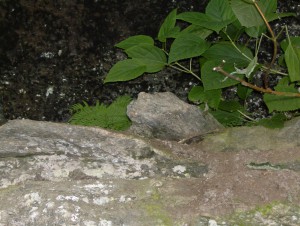 There is a saying that the more you love the more it hurts when love is not returned.  The more somebody loves, the more of himself he gives.  When it is not returned it leaves a void.  There is a feeling like something is missing because part of yourself has been given up as an investment in the other person.
Human emotions can be very painful and confusing.  Rejection is by far the most painful emotion to endure.  It attacks the very person you are.  There are friends who have been in your life for many years.  Suddenly they no longer want to have anything to do with you.  There are people we mentor for a large portion of our lives and they go in a wrong direction dismissing you like a job pink slip.  There are people you have stood with through thick and thin in prayer and when the need is gone they don't even call your name anymore.  The results are always the same, pain.  The gut wrenching void and grief can be unbearable.
The love of God through Jesus Christ is perfect.  He hurts daily.  When He loves us enough to give His whole life, He is grieved beyond anything we can know when one chooses to die and not accept Him.  Those goodbyes are forever.  Daily, there are people who shun Him, pass Him off in conversation like He is nothing and say He means nothing to them.  However He still forgives and lays down His life for all people.
When we love people through Christ we give away His love when we expect no love in return.  This way He takes the rejection upon Himself and makes the hurts more endurable.  When we give freely, expecting nothing in return, then even a smile from someone is a big victory.  Even the smallest thing in return is a huge gain when nothing is expected.
John 15:13
Greater love has no one than this: to lay down one's life for one's friends.