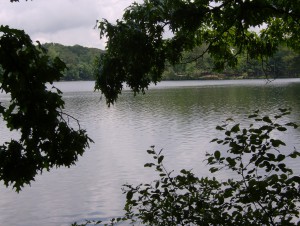 God loved us even before we were born.  His mercy, grace and love never end.  God is the beginning and He has no end.  Through Jesus Christ there is an eternity in the loving arms of our God. The song, Amazing Grace tells us that when we've been there ten thousand years, bright shining as the sun, we've no less days to sing God's praise than when we first begun.
It does not matter if a person arrived many years ago along with Abel or if he is the last man on earth.  Forever is forever and and the newness of the beauty of our Lord never grows old.  Psalm 23:6 Surely your goodness and unfailing love will pursue me all the days of my life, and I will live in the house of the Lord forever.
Colossians 3:1-4
Since you have been raised to new life with Christ, set your sights on the realities of heaven, where Christ sits in the place of honor at God's right hand. Think about the things of heaven, not the things of earth. For you died to this life, and your real life is hidden with Christ in God.  And when Christ, who is your life, is revealed to the whole world, you will share in all His glory.