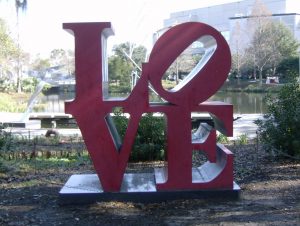 Most of us want things.  We continually look for perks we can receive from stores or benefits offered through the government.  Many people play the lottery hoping to win a big jackpot.  If we were to get everything we want, what would we do with it?  While we may feel good for a short time we soon want more and more.
Prayer life can be the same way.  When we pray to God sometimes our prayers consist of a wish list of things we want to work out in our favor or some material things.  While God grants our requests according to His purpose and will it's not long before we are asking for the next thing.
Our spiritual life is another thing that can be similar to what we want.  We accept Christ as our Savior and enjoy the peace of having Him in our life.  It's as though we want Him only as a security blanket while we do our own thing.
The Disciple Peter is an example of one who was always wanting to correct Jesus.  He was a person who had his own ideas on how to get things done his way and quickly but Peter is also one God corrected often.  One of the biggest lessons we can learn for our own lives is through the corrections God gave Peter.
When it comes to love Jesus puts it in a beautiful way to say to Peter love works two ways.  We can have our way, material things or Christ in our hearts but unless we return love we miss out on the most important thing.  Does Christ have us or do we just have Christ?  He loves us.  Do we not have love for Him in return in order to show His kindness to others?  What about some of the answered prayers or perks in life?  Do we ever use these things to benefit others in the name of our Lord?  If we are always receiving eventually there will be no room left to grow what we have.  As we return love a new space is always being created for new and fresh love that grows and grows.  Does Jesus have us or do we only have Him?
John 21:15-17 New Living Translation
After breakfast Jesus asked Simon Peter, "Simon son of John, do you love Me more than these?"
"Yes, Lord," Peter replied, "You know I love You."
"Then feed my lambs," Jesus told him.  Jesus repeated the question: "Simon son of John, do you love Me?"
"Yes, Lord," Peter said, "You know I love You."
"Then take care of my sheep," Jesus said.  A third time He asked him, "Simon son of John, do you love Me?"
Peter was hurt that Jesus asked the question a third time. He said, "Lord, You know everything. You know that I love You."
Jesus said, "Then feed My sheep.