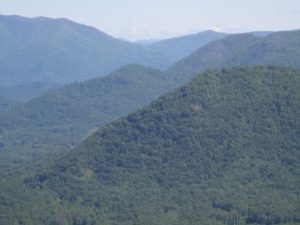 God protects us from beginning until the end.  He is with us in all things and through all things.  The very rainbow He placed in the sky as a sign that the entire earth will not be flooded is a sign for us today that He still protects us.  It forms an arch to remind us that He Who begins the rainbow takes it through to completion at the other end. 
The work God started in us is surely something He will bring through to completion and it will be good.  He leaves no work undone.  His plans for us are ones we cannot even imagine and He has solutions to all obstacles we face.  He will also show us how to love one another.
Each time we see to it a child has lunch money at school or we hold a door open for a person in a wheel chair is God providing love through us.  He also provides people to us at the right time and right place to minister to us.  That's how God lovingly operates.  That's how God demonstrates His presence to us.  When we pray for someone it is an act of love and godly concern for the other person.  Any act of love toward another person is an extension of God's hand through us.  Acts of love shown toward us is a reminder that God is present in every situation.  Whether we start the archway by showing an act of love or someone ends the archway by giving us the gift of love it is all about God.  God is love.
Isaiah 46:4 New Living Translation (NLT)
I will be your God throughout your lifetime—until your hair is white with age. I made you, and I will care for you. I will carry you along and save you.