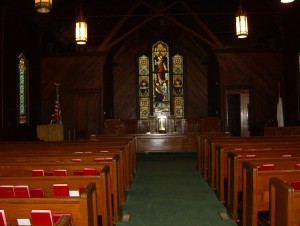 Love is the greatest commandment, loving God first then our neighbors.  There are different types of love.  One type is seeking a mate to become an assistant in all we do to please God plus grow a family.  Even this type of love is not a whirl wind romance to include unrealistic dreams that only disappoint when reality sets in. 
There is love for one another where achievements and discouragements are embraced as our own.  We offer prayer and encouragement and when God works all things out for them, many can rejoice in seeing God's hand in the situation.
There is the love of God.  This is the greatest love.  It can be summed up as a holy respect where we desire to be obedient to what God would have us to do.  This is the type of love we carry with us to eternity.
God demonstrates His love toward us in that while we are sinners He died for us.  As we strive to be more like Christ we can compare our actions to the check list in 1 Corinthians 13:4-7.  In looking at this list, there are some where we continually fall short.  Growing into the likeness of Christ is to grow to love.  It is not always easy but a command just the same.  Additional grace is available if we ask God to help us to love certain ones who have hurt us. 
1 Corinthians 13:4-7
 Love is patient and kind. Love is not jealous or boastful or proud or rude. It does not demand its own way. It is not irritable, and it keeps no record of being wronged.  It does not rejoice about injustice but rejoices whenever the truth wins out.  Love never gives up, never loses faith, is always hopeful, and endures through every circumstance.