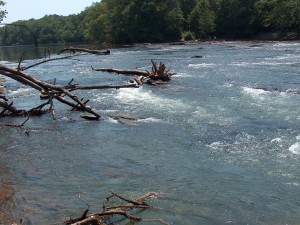 When the greatest commandment to love God first then love our neighbor as ourselves becomes a challenge, God understands.
There are times emotions will not allow any actions of love.  Some situations are devastating at best.  A loving husband of many years comes home from work and his wife has packed and moved out for good.  He was unaware anything was wrong and is not offered a chance to work things out.  A caring mentor walks a young person through obstacles in life spending years in loving prayer and counsel.  Then a day comes when the counsel is not popular and suddenly the mentor is told to get out of his life, for good.  A school teacher stays after school day after day studying with a student who doesn't understand the assignment.  The student makes a failing mark and tells that teacher he doesn't care.   This husband, mentor and teacher get reports of the happiness of their loved ones only to know that the type happiness they are entertaining will eventually end in ruin.  That is even more painful than the rejection.
Having evil or an uncaring spirit returned for good creates a host of mixed hurts that cannot be healed over night.  It takes sometimes years to recover from these hurts.
Jesus Christ understands it all.  When we cannot love no matter how hard we try, God is available to grant us additional grace for the asking.  Jesus loves us all, no matter what.   When asking Jesus to love a person in our place because we cannot, He will gladly love that person for us while we continue to forgive and to pray for that unlovable person.
On the cross, Jesus said: Father forgive them for they know not what they do.  Jesus understands.  He was despised, rejected and wounded.  The worst rejection is the one Jesus faces daily.  He loves us enough to give His life and there are those who never love Him in return.  When the ends of their lives happen it  is goodbye forever.  The love of Jesus is far greater than the greatest love any human can offer.  He understands. 
Ephesians 3:18-19
And may you have the power to understand, as all God's people should, how wide, how long, how high, and how deep his love is.  May you experience the love of Christ, though it is too great to understand fully. Then you will be made complete with all the fullness of life and power that comes from God.