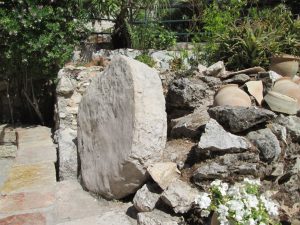 It is a high honor that someone would see us as trainable.  We start a new job and we are required to sit through orientations.  Sometimes there will even be a test.  Many times there are probation periods where we are closely monitored by our supervisors and corrected for the mistakes we make.  They take note of how many times we have to be corrected for the same things or the attitudes we display when corrected or monitored.  However the honor of being rewarded the job is worth all the disciplines, corrections, advice and training sessions.
There is also spiritual training that comes from God.  While on earth, Christ demonstrated a sin free lifestyle for us to follow.  Today His Holy Spirit is with us at all times tugging at our consciences where we are uncomfortable until we make things right.  Many people will try to avoid such discomfort by challenging worldly governments to change the rules to make wrong the new right.  Unfortunately that does not work.  It may bring temporary ease from a nagging conscience but once the nagging is gone, those people have been turned over to their own selves which ultimately leads to destruction.  Even they will face God one day.
This tug in our conscience means that God sees us a trainable.  We are trained daily and even hourly by these tugs as we grow to be more Christlike.  We are continually being shaken until all that is not pleasing to God will fall away leaving more room for Christ to grow in us.
Sometimes the things we cling to the most are the ones that need the harshest shaking.  Suppose we have a group of friends that we have hung with for many years yet their habits influence us to do things not pleasing to God.  It takes a lot of shaking to get our focus on God rather than the desire of fitting in with this group.  Substance abuse or self pride of always being puffed up because of looks or material things also take a lot of shaking.  We wonder why certain things suddenly are not working out.  The answer is easy.  Jesus loves us.
Hebrews 12:25-27  New Living Translation
Be careful that you do not refuse to listen to the One Who is speaking. For if the people of Israel did not escape when they refused to listen to Moses, the earthly messenger, we will certainly not escape if we reject the One who speaks to us from heaven!  When God spoke from Mount Sinai His voice shook the earth, but now He makes another promise: "Once again I will shake not only the earth but the heavens also." This means that all of creation will be shaken and removed, so that only unshakable things will remain.