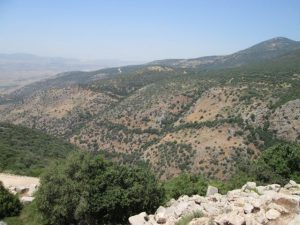 Any of us who are called by the name Christians are continually being watched by the world.  While it is easy for us to rejoice and have a smile on our face during good times, what about trying times?
When things do not look right on an Xray and all signs point to cancer it's very discouraging during the times of uncertainty.  Further tests are necessary to determine the progression and origin before any treatment starts.  It's during these times the world watches to see how our attitudes handle such adversity.
There are teachers who devote extra time to struggling students and she watches with excitement as their grades improve.  However the student with the most potential shows no improvement.  In fact his grades get worse has he proceeds with his lifestyle of destruction.  Other students are watching the attitude of that teacher. 
There are times of despair in our lives that resemble a pit so deep and dark that it strips us of any sense of light.  The unknowns and the devastations in life many times are for a watching audience in the world.  They know we are Christians and our very countenance during these times are a testimony to others for Whom we place our trust.
Our God is with us at all times and communication directly with Him is only a prayer away through Jesus Christ.  We don't always have the answers or know the causes but God knows all things.  These deep dark times in life are not meant for us to demonstrate our own strength but instead a time for God to demonstrate His love through us.  He hears our cries and He experiences our despair right along with us.  He will raise us up and others will know Jesus is Lord in all things.
Psalm 40:1-3  New Living Translation
I waited patiently for the Lord to help me, and He turned to me and heard my cry.  He lifted me out of the pit of despair, out of the mud and the mire.  He set my feet on solid ground and steadied me as I walked along.  He has given me a new song to sing, a hymn of praise to our God. Many will see what  He has done and be amazed. They will put their trust in the Lord.