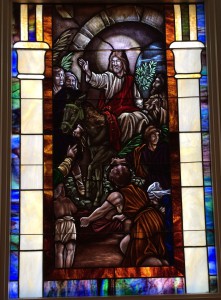 It takes a mighty voice of God to place the stars an moon in space.  With His voice he commanded night and day and all creation.  It takes the gentle and loving touch of God to understand and accept us for who He made us to be.  God can do all things.  He is worthy of praise and worship.
Psalm 145:9-11
 The Lord is good to all; He has compassion on all He has made.
 All Your works praise you, Lord; Your faithful people extol You.
 They tell of the glory of Your kingdom and speak of Your might.