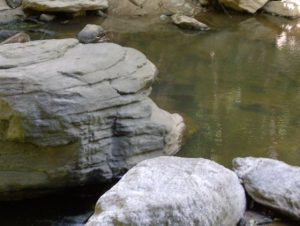 We all live under the authority of someone whether we choose to acknowledge them or shun them.  While we don't always agree with the ones placed in charge of us God requires us to pray for them.
It's easy to post opinions on social media or to each other opposing the ways of the ones who represent us but have we taken time to pray?  God can soften even hearts that are as hard as rocks.  When we pray God opens the heavens to focus on the people we call out to Him.  We may not see results right away but we can know God takes our prayers and concerns seriously.  It takes time to break down habits of pride or contentment in routines so no prayer is wasted.
As we focus on God in these situations of political agendas we can know that His ways are higher than even the most powerful elected official.  We can be assured that God will take care of corruption in His way and His timing.  The answers are always from God.  No political arena can take care of the needs of the people.  Compared to God nobody has power.
God has certain people in authority for His Own reasons and while it's proper to obey earthly authority it is necessary to obey the One over these authorities.  God will see to it we are protected in all things.  He requires us to pray and trust then wait for Him to act.
1 Timothy 2:1-2 Living Bible.
Here are my directions: Pray much for others; plead for God's mercy upon them; give thanks for all He is going to do for them. Pray in this way for kings and all others who are in authority over us, or are in places of high responsibility, so that we can live in peace and quietness, spending our time in godly living and thinking much about the Lord.