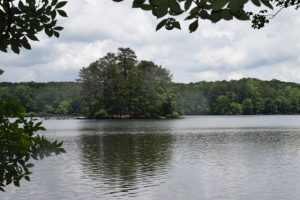 God has a divine purpose for each of us and that is to glorify Him.  Many times people will question their real purpose in life, especially when comparing their lives to the lives of other people.  This question comes to mind for most of us at some time or another.
Sometimes we watch while another person flourishes enjoying the desires and dreams of our own hearts while we get left behind.  We study for years yet another person gets the job opening.  It's as though our answered prayer is delivered to the wrong house.  God's response is always the same, He has better for us than our greatest dream.
Sometimes years go by and we watch time and time again while others are given our dreams.  We get older, we pray, we congratulate others.  We also cry, we feel left out, we feel forgotten.  A day comes and we get our desire only to be asked to forfeit it to one they feel is a better fit. 
What's the use, we sometimes wonder?
There are divine answers in the Bible and all point to making our main focus God.  A beloved pastor stated things beautifully when he explained an electrical circuit.  Jesus came to earth from heaven to demonstrate His love.  He returned to heaven after overcoming death.  We complete the circuit of His big picture by our daily actions to, for and about Him.  This pleases God.  At this time He can use us in a way that will glorify Him.  Our desires were originated by Him so these are the areas to serve. 
We can continue to serve people by competing or we can make all actions about God and the achievements of others will no longer effect us.  Our ultimate goal is to receive the most sought after reward of all and that is to hear the words from God Himself:  Well Done.  Jesus said that the greatest among us is the one who serves.  The things we give away are the things stored in heaven.  Life is short but heaven is forever.
Hebrews 13:20-21  New Living Translation
Now may the God of peace—Who brought up from the dead our Lord Jesus, the great Shepherd of the sheep, and ratified an eternal covenant with his blood—may He equip you with all you need for doing his will.  May he produce in you, through the power of Jesus Christ,
every good thing that is pleasing to Him.  All glory to Him forever and ever! Amen.