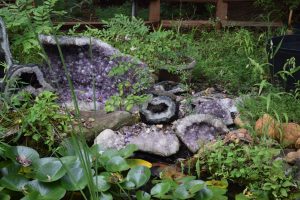 God has created us in His image with each of us being one of His Own unique masterpieces.  We occasionally hear people speaking about a certain person and how he/she is gifted by God with a special talent.  Sometimes it leaves us wondering what is so unique about us.
As we try to mimic others and the talents they offer we forget that nobody is mimicking us.  Without our contributions in life there would be a void in God's big picture for His divine purpose.  Whether we know our specific gift from God or if we never know, the key is to do what comes naturally to us.  God gave us specific desires for a reason. 
If a person is in need and it's our natural response to offer a room or food then we are to offer it with God in mind.  If our first and natural response is to pray then offer prayers to God on their behalf.  The main thing to keep in mind about spiritual gifts is they are not intended to be used as a popularity contest that others notice.  Spiritual gifts are given by God and are intended to be used to give back to God.
1 Peter 4:10-11  New Living Translation
God has given each of you a gift from His great variety of spiritual gifts. Use them well to serve one another.  Do you have the gift of speaking?  Then speak as though God Himself were speaking through you.  Do you have the gift of helping others?  Do it with all the strength and energy that God supplies. Then everything you do will bring glory to God through Jesus Christ. All glory and power to Him forever and ever! Amen.