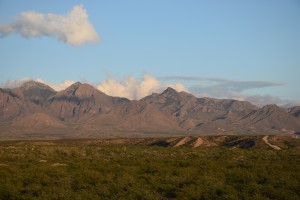 We may not see how something can possibly work out but God knows all things. It is not what we see but knowing the One who sees everything.  He never allows circumstances that He doesn't already have the answers.  Ask for anything and He will either supply it or bring about a path to follow to get to it.
Just as you cannot understand the path of the wind or the mystery of a tiny baby growing in its mother's womb, so you cannot understand the activity of God, Who does all things…… Ecclesiastes 11:5 NLT
Jeremiah 32:17
"O Sovereign Lord! You made the heavens and earth by Your strong hand and powerful arm. Nothing is too hard for You!