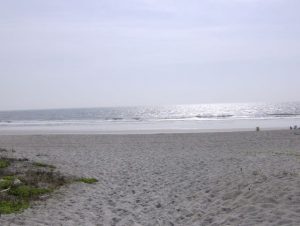 To the best of our human ability we follow the instructions of God.  We refer to our Bibles and pray in all things.  It's understandable to expect a smooth ride through life as we continue our loyalty to God's leadership.  Unfortunately for most of us, rising waters and waves in deep waters come to hit us in the back and sweep us off our feet.
We wonder where these specific obstacles come from and when they will go away.  Our loyalty to God comes with opposition from the devil.  It's hard to put a finger on certain actions that lead to certain consequences, especially when we remain true to our faith in God.  It's easy to figure out that someone blowing a car horn at us shows us we stepped onto the crosswalk when the light was still red.  It makes sense when we are unprepared for a speech, test or performance it's because we don't rehearse.  These are no brainers humanly speaking but what about the things we cannot figure out.  We see no rhyme or reason to unexpected consequences, hardships and disappointments. 
If we take a deeper look through prayer, the Bible and wise counsel we quickly learn that many battles are spiritual.  We do not see or know what goes on behind the scenes between God and the devil.  What we do know is, Jesus has won all victories and many battles are meant for Him to overcome, not us.  It's during these confused times we cling to the things we know.  We trust in the things of the Bible and the personal things He reveals to us.  He is responsible for everything else.  Our responsibility is to the things He shows us and nothing more.  As we listen for His instructions He will surely reveal to us step by step if He intends for us to take action.  In the mean time it's important to stay close to God in prayer and lean to His understanding and He will uphold us in all things.
Deuteronomy 7:9 New Living Translation (NLT)
Understand, therefore, that the Lord your God is indeed God. He is the faithful God Who keeps His covenant for a thousand generations and lavishes His unfailing love on those who love Him and obey His commands.