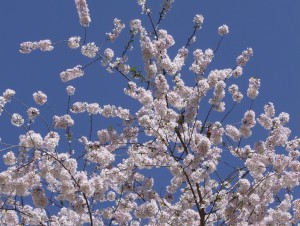 God sends answers to prayer and blessings in ways we do not expect.  Many times people pray then immediately get in touch with people and discuss ways to manipulate people, places and things to make it all happen.  What if God has a way to bring about our blessings and answered prayers through totally different circumstances that  we never consider.
What if the blind person mentioned in the book of Luke asked Jesus for the gift of eye sight then ran to numerous doctors for human solutions.  What if he got sight through operations or some invention of special glasses.  Who would get the praise for that?  When trusting God for something and allowing Him to supply the circumstances, people, places and things, God gets the glory. 
People, many times, are their own obstacle to seeing the best God brings.  God's answers encourage many people and bring the focus to God.
Luke 18:42-43
 Jesus said to him, "Receive your sight; your faith has healed you." Immediately he received his sight and followed Jesus, praising God. When all the people saw it, they also praised God.