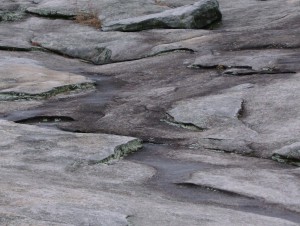 Strong men have moments of weakness.  Tough rocks can shatter.  Diamonds can be shaped.  Mighty rivers can be dammed up.  Hard hearts can be softened. 
However the love of Jesus cannot be moved, changed or taken away.  In Jesus we can safely place our trust no matter what comes our way.
Isaiah 26:4  New Living Translation
Trust in the Lord always, for the LORD GOD is the eternal Rock.