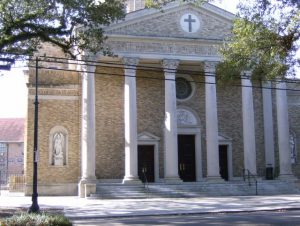 We grow old.  We grow in knowledge and skills.  We grow in our professions but what about faith.  Growing skills does not happen over night.  We keep at it learning from each failure.  The task gets harder and things get frustrating.  However we glance back and realize a year ago we could not do what comes easy for us today.
It takes faith to persevere as we grow our skills.  We get excited as we get closer to being able to achieve a spot on a winning team or a big promotion.  What about faith itself? 
It is faith that pleases God.  Faith is what opens doors to answered prayers.  Faith is what bonds us in a loving relationship with God.  Faith that we are saved through the death of Jesus Christ is what welcomes us into God's house forever.
When we trust God to handle something far bigger than we can, it's the faith that grows while we wait.  This kind of faith pleases God and He helps us along the way as we grow to trust Him.  Faith opens all doors when the faith is placed in Jesus Christ.
Romans 4:18-2  New Living Translation
Even when there was no reason for hope, Abraham kept hoping—believing that he would become the father of many nations. For God had said to him, "That's how many descendants you will have!"  And Abraham's faith did not weaken, even though, at about 100 years of age, he figured his body was as good as dead—and so was Sarah's womb.  Abraham never wavered in believing God's promise. In fact, his faith grew stronger, and in this he brought glory to God.