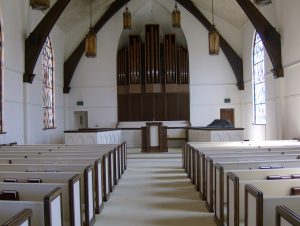 Have you ever had someone tell you it's ok to say what you want to their face but don't go behind their back?  The truth is most of us feel that way.  We all want to know up front what's going on behind the scenes when it involves us. 
Sometimes word gets back to you that someone you thought was your best friend stabbed you in the back.  Again, this happens to the best of us.  The devil is out to destroy any relationship he possibly can.
Have you ever had someone share with you that a person said something negative about your child?  Your first thought is retaliation.  It's ok to be hurt over things people say about you but when it comes to your baby that's a different story.  You run to the school to complain to the teacher or you will confront a bully's mother.  You will no longer allow your child to involve himself with such a person who would do that kind of thing.  You will go to the extreme to defend your baby from anyone who would hurt him emotionally or physically.  You would rather that hurt be brought upon yourself instead of your baby.  There is a beautiful word for all this.  It's called love.
You may not have a child but all of us are a child to someone.  Your parent, guardian, aunt, uncle, grandparent or older sibling will defend you no matter what.  That older person will even put his own life before yours. 
Lets take a deeper look.  You have a heavenly Father Who has already given His life in return for yours.  You are His baby.  He loves you because you belong to Him.  He will discipline you to keep you out of trouble.  He will comfort you when you cry and make things ok.  He will hold your hand all day every day if you let Him.  He will even bounce you on His knee and laugh with you at life's mishaps.  Guess what?  He will defend you too.  The devil is constantly going to the throne room to accuse you and all of us of things we probably have not even heard of.  Guess what?  God rebukes the devil and defends you each and every time.  Praise God.
Zechariah 3:1-2a  New Living Translation
Then the angel showed me Jeshua the high priest standing before the angel of the Lord. The Accuser, Satan, was there at the angel's right hand, making accusations against Jeshua.  And the Lord said to Satan, "I, the Lord, reject your accusations, Satan.