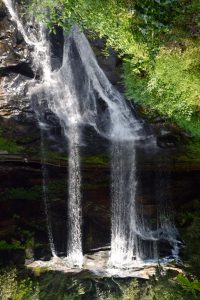 Those who know of our love for Jesus Christ are always watching.  They are looking for the differences in us compared to the habits of those who do not yet know Him.
People notice our smiles and feel our peace when we are around them.  They watch and wait to see if we will lower our standards in the midst of adversity.  While many of them will burst forth with undesirable language in a fit of anger, they wait to see if we will respond the same way.
Many will challenge us and most are hoping we will slip up.  It's not because they want to see us fail as much as it is they want to feel less convictions from their actions.
A relationship with Jesus Christ is a lifestyle that comes naturally to us.  Each passing day we become stronger in our Lord.  His presence surrounds us in all things.  He keeps watch over us at all times and He keeps a close eye on those planning evil against us.
Sometimes our enemy isn't a person but a sickness, injury or broken heart.  God also has His eye on anything that comes against us.  We look to God for His favor and from His store house He opens the floodgate of peace and protection.  Those who do not know Jesus watch us to see how we respond in all things.  Our best witness for Christ is the way we live our lives.
Psalm 31:19  New Living Translation
How great is the goodness You have stored up for those who fear You.  You lavish it on those who come to You for protection, blessing them before the watching world.