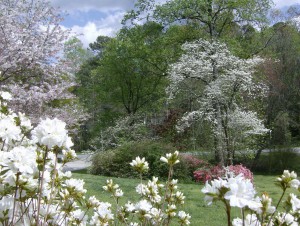 Life has many challenges and disappointments.  As we walk through these times, the most comfort a person can give is prayer and understanding.  Sometimes we can approach a boss or another higher ranking person in our lives with a situation that needs to be resolved.  It will be resolved but no prayer is offered and very little understanding is given.  It is just a human fix to a situation on the surface.
We can phone a friend and get comfort for the moment through gossip or belittling others involved in the problem.  However once the phone conversation is over the situation still remains.
There are people who will say, "yea, I hear you" or "I know what you mean" but it comes from the mind and not the heart.
There is nothing more peaceful and comforting than to express a deep hurt with someone who has shed many tears and experienced heart breaking times in their life.  Knowing that person truly understands and cares what we walk through offers healing from their heart to ours.  It is the type of healing only God can offer through a person who is spiritually prepared by their own experiences. 
As we walk through these trials and sorrows there is comfort in knowing God can use these to help others.
2 Corinthians 1:3-4
 Praise be to the God and Father of our Lord Jesus Christ, the Father of compassion and the God of all comfort, who comforts us in all our troubles, so that we can comfort those in any trouble with the comfort we ourselves receive from God.