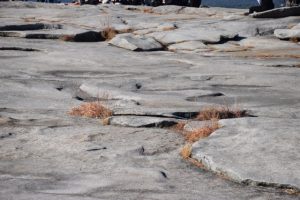 There are times when we pray for things or situations and everything works out very quickly.  There are other times when situations seem to linger for years.  Depending on the particular request and how it fits into God big picture will determine the time, place and way the answers come.
When praying for a person with a hardened heart to be saved and turn his life around, we must realize that another person's will is involved.  We may be fully ready to experience the results yet the person being prayed for is not ready to give up habits yet.
Results can be seen more quickly from prayers for a sick person to be healed or the safety of a missionary because they are ready to receive answers also.
The most empty times in our prayer life are when we pray and it's like praying to a ceiling or to a wall.  We walk away feeling we were not heard.  We feel no more peaceful after praying than before.  It's time to take an inventory of our own lives at that point.  Are we secretly doing things that are not pleasing to God while giving an appearance of having things in order?  Are there grudges being held against somebody or jealousy in our hearts?  Is there unbelief or disobedience we need to make right?  There are numerous things that can slow the progress of answered prayers.
A garden hose full of holes doesn't make a very powerful water stream.  Yet for each hole that is plugged, the water stream is even stronger.  It's the same way in our lives.  Prayers are stronger for each thing we overcome that is distancing us from God.  Even though God hears and answers a sincere prayer, He still desires that we draw nearer to Him.
When times come that we have done all we can do and we are still feeling that our prayers are not heard, it's time to rejoice in the love of Jesus Christ.  Many times it means that He has taken over completely our request and it's in His capable hands.
As we wait for that sought after answer to a special prayer we can renew our spirit with God and seek after a clean heart.  Jesus never forgets us.  Never give up.
Psalm 51:10-12  New Living Translation
Create in me a clean heart, O God.  Renew a loyal spirit within me.  Do not banish me from Your presence, and don't take Your Holy Spirit from me.  Restore to me the joy of Your salvation, and make me willing to obey You.