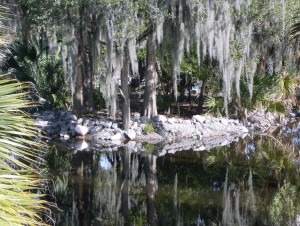 Above the door that brings you to the entry way of your beautiful home sits a wasp nest.  You proceed with caution each time you come or go through the main door.  That wasp nest is an obstacle.  Even though there are ways to work around it, it is still a problem.
In order to eliminate the problem steps must be taken.  Spray, broom sticks or garden hoses will eliminate the nest but not without a final fight from the wasps.  They will swarm, sting, hum and anything else to make their presence known until finally they disappear.
It is the same way with prayer for people in our lives who make things difficult.  You can continue to live around the obstacle or begin seeking God's face in prayer.  When prayer begins it is an almost guarantee the situation or person will become worse until they finally realize their battle has been lost.  The biggest earthly asset you have during these times are people who will stand with you in prayer.  There is great comfort knowing you are not alone.  God will step in and rescue you in His perfect timing.  What the devil intends for harm, God will turn it all around to be a witnessing tool for Him and a comfort to others.
Psalm 18:14-16
 He shot his arrows and scattered the enemy, with great bolts of lightning He routed them. The valleys of the sea were exposed and the foundations of the earth laid bare at Your rebuke, Lord, at the blast of breath from Your nostrils.  He reached down from on high and took hold of me; He drew me out of deep waters.