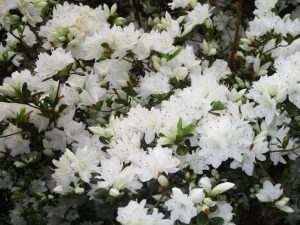 None of us are guaranteed tomorrow or even next hour.  It's how we live our lives during the moments we have now that determine the fullness of life.  Most of us have known people who live to be ninety to a hundred years old and these people are a gold mine of wise counsel.  Unfortunately some of us have experienced the loss of a friend or family member who lived only a short time.
God uses all people to His glory and purpose.  We will never fully understand why some people are received into heaven at a young age but each person has a divine purpose for their time here.  While older people bring a wealth of great advice to younger people before entering into the joy of heaven, younger people offer a purpose too.  People come together as this young child is called home.  Many who have never prayed will learn to seek the face of God.  People who didn't get along will start to understand each other because of a new common bond that brings them to Christ.  Others will start to seek a deeper understanding and relationship with Christ.
Isaiah stated in a beautiful way that God's timing to call one of His children home is a protection of evil days ahead.  He lovingly rescues His children from having to experience certain hardships that lie ahead.  God is perfect in every way.  He sees the quality packed into the days or years we live here and rewards us accordingly.  He also comforts us as we live to please Him until the day He brings us together again in His glory.
Isaiah 57:1-2   Living Bible
The good men perish; the godly die before their time, and no one seems to care or wonder why. No one seems to realize that God is taking them away from evil days ahead.  For the godly who die shall rest in peace.