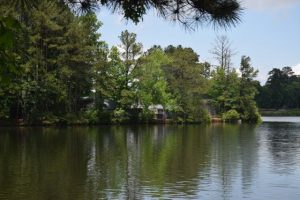 We all have goals set before us by God.  We are to spread the gospel.  There are things that are supposed to get done but somehow obstacles get in the way.
A conversation needs to take place with a particular worker yet no matter how hard we try another person keeps interrupting the conversation.  The information that is needed is placed on hold because efforts made to speak to the worker is blocked by the same other person who answers with information that is not needed.  The compulsive pathological talker is in the way.
Times happen when we badly need a promotion on the job in order to get to a department that could benefit more from our efforts.  There is a boss who promotes only his friends and they get the promotion we need for many reasons.  That boss is in the way.
A project needs to be done by a certain time yet the person with the talent needed is always tardy or never shows up.  Even though absent, that person is in the way.
Jesus is famous for removing obstacles or removing us from the situations.  Just like in the old testament with Moses and the Red Sea, God can part our Red Seas of obstacles.
It's very acceptable to pray and ask God to remove the obstacles that prevent us from attaining goals.  A pastor stated recently to place a spiritual yellow sticky note on the backs of those who are in the way.  Pray specifically for these people that God will meet their needs in order to create the right atmosphere to comfortably proceed to the next step of our goal.  Afterwards wait and watch as God either moves them, removes them or moves us.  Moses lifted his hand over the Red Sea in faith and so should we lift our faith and trust to God over our obstacles.  In His perfect timing our obstacles will part.
Exodus 14:21  New Living Translation
Then Moses raised his hand over the sea, and the Lord opened up a path through the water with a strong east wind. The wind blew all that night, turning the seabed into dry land.