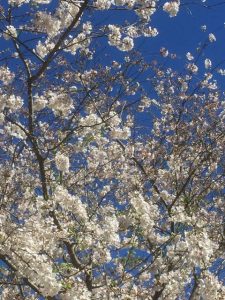 As we read our Bibles we see that we are to put aside our old ways or to deny ourselves.  This means we are to give up old habits such as lies, stealing, lust, jealousy and numerous other things that are hard to give up.  This sounds easy but it is not.  In fact it is next to impossible.  Therefore we depend on Christ to fill in where we cannot. 
How often do we place a signature on something and walk away with someone else's pen?  What do we do when jealousy just happens, especially when someone else receives what we pray for and we do not get anything?  Quite often a physically beautiful person walks into our presence and we wonder why we can't have that body or those looks.  It's all human nature but these are the things we are to make an effort to give up.
These habits cannot be broken on our own.  We need the love of Jesus Christ to first of all forgive us and secondly to show us new habits to adopt.  As we take on newer, more pleasing habits to God, we substitute good actions for bad.  Jesus helps us along the way and it's something we accomplish together.
Trying to achieve new habits on our own will result in frustration but to walk in the footprints of Christ it can be accomplished.  Little by little, day by day He walks us through.  He holds us by the hand and He also lifts us up in spirit.  His will be done as we forfeit our old for His new.  His new comes with peace that passes all understanding and a close relationship with Him that cannot be explained.
Philippians 3:8 New International Version (NIV)
What is more, I consider everything a loss because of the surpassing worth of knowing Christ Jesus my Lord, for Whose sake I have lost all things. I consider them garbage, that I may gain Christ