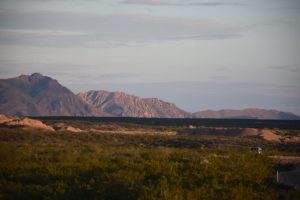 Sometimes when we worry about upcoming events or things on our schedule that we dread it's best to concentrate on what we have going on right now.  There is a phone call to a relative we have been putting off or a letter needing our response.  Why keep putting off doing these things when we could be taking care of getting them done instead of using our time thinking about something we dread doing a week from now.
It's how we spend time right now that determines how precious the memories are later on.  Right now is the only time promised and today's situations are the only ones we can address.  God equips us to handle what we need to each day.  He never grants endurance ahead of time because we never know when plans will change.
Take each moment as it comes with a grateful heart and these will become moments we can reflect on later in a positive way.
Matthew 6:33-34  New Living Translation
Seek the Kingdom of God above all else, and live righteously, and He will give you everything you need.  So don't worry about tomorrow, for tomorrow will bring its own worries. Today's trouble is enough for today.