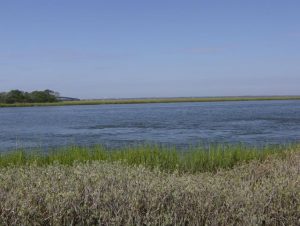 It's a fact of life.  Changes happen and with change there is usually a goodbye to something.  An elderly person in our life who offers us the wisest advice slowly ebbs into dependence on others.  We grasp at every remote change for the better that things can be the same as what we are used to.  However we know the beautiful person and his wisdom are slowly being moved into the bosom of our Lord.  This leaves us grasping to fill an emptiness we know is coming.
There are times when we have a best friend who sticks closer than a brother.  That friend walks with us through the tough times in life making us three people strong, Jesus, her and us.  A three ply rope is not easily broken.  One day we learn our friend is moving to another state or country.  There are no words to explain the void we feel when we are left holding a two ply rope and our friend can no longer physically hold our hand.
We learn to depend on those God sends into our lives to strengthen us and we strengthen them but the only stable factor in our lives is God.  Times come when we are left holding a remnant of a beautiful relationship and we call upon God to help us.  He will comfort us in ways we cannot imagine and He will also remind us that the memory we hold is like a seed to be planted.  As we plant these beautiful memories in the fertile soil of God Himself we can be assured that what He grows will be something new and fulfilling for us.  There will be new people in our lives that maybe we can supply the wisdom to them.  We keep alive the memories of the elderly man by passing along his wisdom to ones God sends us to help.  We become the friend that sticks closer than a brother to a new person who needs us. 
The true ability to be wise or to be a genuine friend comes from God Who never changes.  It's a normal thing to grieve over changes and the losses it brings.  However, we will be reunited ahead at the appointed time.  God never changes and as we cling to Him He will be the anchor that holds us steady through these changes.  Through Jesus Christ we can wait expectantly to be reunited with all loved ones along with Christ Himself forever. 
Psalm 5:3 New International Version (NIV)
In the morning, Lord, You hear my voice; in the morning I lay my requests before You and wait expectantly.