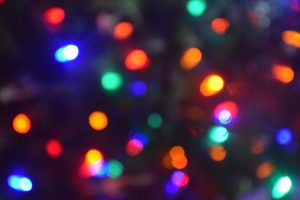 There once was an attic full of old forgotten relics.  They were stored there because they served no purpose for that household.  Over the years each relic collected coats of dust to the point where they were unrecognizable for what they were or for the purpose they were intended to serve.
One day the family decided to have a yard sale.  They practically gave away those dusty old attic relics.  Somehow there seemed to be no purpose in keeping any of them. 
An old man bought them all and took them home.  The relics looked like only a pile of dust in the back of his pickup truck.  Once he got home he started to clean and polish each relic.  Layer after of layer of dirt and dust was removed and each relic was one not only of great beauty but one that served an important purpose in the old man's house.
There were beautiful antique plates that he displayed in his finest china cabinet.  Silver forks, spoons and knives were glowing with a beautiful shine waiting for special guests in his home to be used.  A music box was fixed up to play a tune that is rarely heard anymore.  Some of the notes were not quite in tune but the music brought a special feeling of acceptance when it was played.  Each relic got used in a unique way that otherwise would not have happened if the old man had not of taken the time to notice.
You may have been overlooked for months or even years.  You are talented and you work hard to help others.  Others get picked each time and receive recognition while you continue to pray and ask God to use you.  You feel that your purpose in life is to be a dust collector and the frustration of being overlooked for so long becomes a harsh emotion.
The good news is that God created you for His Own divine purpose and He will display His beautiful workmanship through you at the time He chooses.  You may feel it's getting late in years for your lifetime but remember, the last person to run the torch is the one who lights the flame.  God knows what He is doing.  Smile, you are loved.  You have a purpose and God Himself will open a door for you to shine for Him.
Ephesians 2:10  New Living Translation
For we are God's masterpiece. He has created us anew in Christ Jesus, so we can do the good things He planned for us long ago.