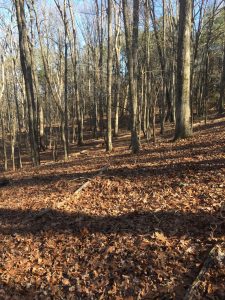 It's a fact that people do not understand what we go through.  Unless they have been in the same set of circumstances they cannot even begin to understand.  While some people experience medical issues or some form of abuse for many years, others can only pretend to be empathetic unless they too have been there.
We find that it's easy for others to point their fingers at us an shake their heads because they have never been through certain hardships.  Many times they want to recommend all types of counseling or cruel "man up" type words that do nothing but add salt to a wound.
Each friend who turns on us and each loved one who is called home to heaven creates a deep shadow in our hearts.  We reach out in love to help someone who wants help from a different person than us, or encounter a person who tells us only what we want to hear develops into another dark shadow.
These shadows can grow long and deep especially when another disappointment happens on top of a valley full of devastations.  No two people walk the exact same path and no one person can truly understand when we react a certain way to certain things.  Only God can truly understand and only God is qualified to judge us.
Shadows of disappointment can indeed grow long and dark but when we allow the shadow of the cross to engulf our shadows we can start to feel His understanding.  It becomes easier when the finger pointing comes our way because we realize they do not know.  Until a day comes later when they experience similar hardships we pray that they can see things through God's eyes and not their own.
Shadows of disappointment will always be grabbing at us but as we face the sun it places the shadows behind us so we can move ahead.  God will use these shadows to help comfort other people later.  It's never God's will for anyone to judge another person because that right is only His.  However, when the judgement finger of pointing is upon us by another person we can trust God that He will reveal all things in His timing.
1 Corinthians 2:11-13   Living Bible
No one can really know what anyone else is thinking or what he is really like except that person himself. And no one can know God's thoughts except God's Own Spirit.  And God has actually given us His Spirit (not the world's spirit) to tell us about the wonderful free gifts of grace and blessing that God has given us.  In telling you about these gifts we have even used the very words given to us by the Holy Spirit, not words that we as men might choose. So we use the Holy Spirit's words to explain the Holy Spirit's facts.