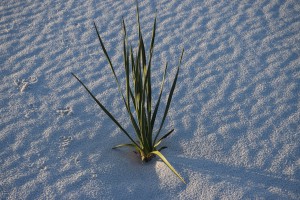 Things are never hopeless even when things in life seem to fall apart.  Rejection letters from a college or job is no reflection on the person who has his trust in God.  God has a better fit.
A lifetime friendship suddenly fails over a simple difference in view point and there is no earthly reason why that should have happened.  God is revealing spiritual things that one or both people aren't quite ready to face.  It has nothing to do personally with either one.  Things are just too difficult to face and seeing the friend is a reminder of a change that needs to be made.
Life is full of slaps in the face with results that are emotionally damaging.  Sometime the emotional pain is beyond anything that can even be explained.
When human efforts to patch things up actually make things worse, it is still not bigger than God's healing touch.
When dreams and hopes are shattered into so many pieces they cannot possibly be reassembled, God makes things brand new.  To trust God with our broken pieces is to put our faith in God's heavenly answer that we do not see.  He will either mend it or create something very special.
Psalm 34:17-19
 The Lord hears His people when they call to Him for help.  He rescues them from all their troubles.
 The Lord is close to the brokenhearted; He rescues those whose spirits are crushed.
 The righteous person faces many troubles, but the Lord comes to the rescue each time.