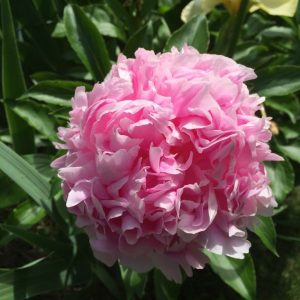 Sometimes it's like we are a flower all alone blowing in the wind.  The strong winds of hardships blow away all the petals of beauty we have.  The mites of friendships that fail eat away into our stalks leaving us with little to grasp or understand.  The season of life changes from summer to fall then winter leaving nothing at all yet we are still very much alive and aware of all the hurts and disappointments.
We are then reminded that our lives are in that of Jesus Christ Who is the root of all good things.  His living water nourishes us in ways we do not see because He heals from the inside out.  While we see no results and things go from bad to worse, God is at work in our inner most being bringing brand new life to things we gave up for a loss. 
The time to give up is never.  The time to trust is ever.  It may have been months or even years and it may seem that all has been totally forgotten but it has not.  The time is now to give all human understanding back to God so He can restore and replenish and even create brand new.
Job 29:19-20  New Living Translation
For I am like a tree whose roots reach the water, whose branches are refreshed with the dew.
New honors are constantly bestowed on me, and my strength is continually renewed.