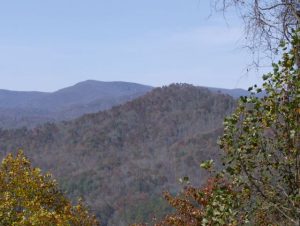 We often wonder the exact spiritual gift God gives us.  There are tests that asks certain questions with blocks to check which gives us a general idea of our gifts.  Sometimes we can search our own personality through careful thoughts and comparisons and draw some conclusions.  As we are taking time to figure out our gifts it's important to remember that these gifts are not ours but God's. 
God will use certain people to do certain things for a lifetime but others of us will be used as situations come up.  While there are things God gifts us to do well He reserves the privilege of using us in other areas as the need arises.  Each gift or combinations of gifts is equally important in accomplishing the mission God places before us. 
The temptation is always dangled before us by the devil to want to participate in ministries that others notice.  It's important to remember that without the other gifts and participations none would be successful at ministering to others.  A good example is that certain people grasp every opportunity to jump on an airplane to a foreign country to conduct a Bible class where many get saved .  At the same time we fear even the thought of flying but we long to be part of that ministering group.  A good thing to know is that our financial donations and prayers toward the ones who go are counted as if we went ourselves.
The important thing is to serve our Lord with gladness because in His eyes we all have a valuable contribution.  The thing to remember is to maximize the potential of the things God shows us to do.  There is no value in attempting to be someone else's best because there is nobody to replace us.  Whether people notice our gifts is not important.  God sees us all equally and His attention is more than the whole world combined.
Romans 12:6-8 New Living Translation (NLT)
In his grace, God has given us different gifts for doing certain things well. So if God has given you the ability to prophesy, speak out with as much faith as God has given you.  If your gift is serving others, serve them well. If you are a teacher, teach well.  If your gift is to encourage others, be encouraging. If it is giving, give generously. If God has given you leadership ability, take the responsibility seriously. And if you have a gift for showing kindness to others, do it gladly.